Unity Christian Higher Secondary School (UCHSS) was established in the year, 1975 by some church leaders. Located at the heart of Diphupar, 4th Mile, Dimapur; just 300 meters off the National Highway 29, UCHSS had very humble beginnings. Progressing gradually, Unity Christian Higher Secondary School celebrated its Silver Jubilee on the 20th October, 2000. UCHSS also underwent a Management Change in the year 2006 leading to better infrastructure and facilities.
Unity Christian Higher Secondary School (UCHSS) has been educating boys and girls since 1975 and though much has changed over the years, our mission remains the same; to be – Victorious, Virtuous, and Veracious. This School is committed to developing students of high academic achievement, intellectual curiosity, and strong moral character. As a result, year after year, Unity Christian Higher Secondary School matriculates respectful, responsible, and compassionate young adults, who are well prepared to tackle the challenges that lay ahead.
From our simple beginnings, we have matured to a responsible and trusted Institution. Since then, the UCHSS family has grown in size, number, and stature.
You can be a part of this family and this journey. Come, explore and learn about Unity Christian Higher Secondary School.
From the Managing Director's Desk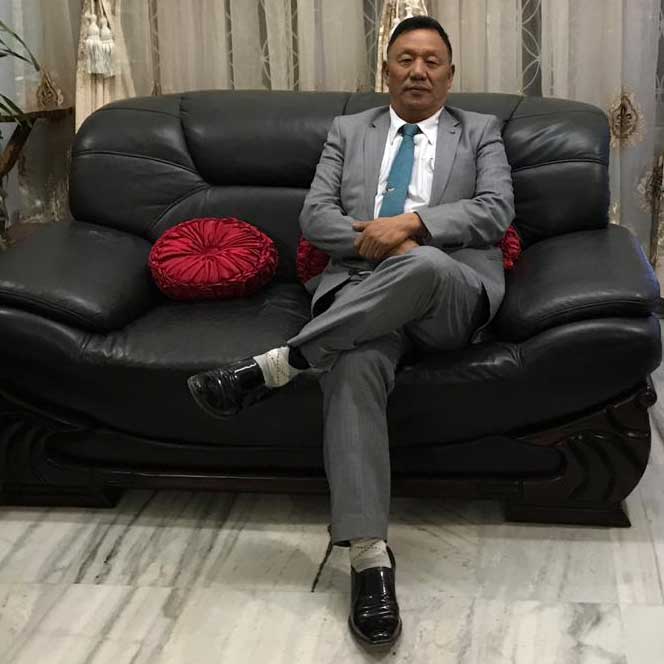 A Daili
Managing Director, UCHSS
Education is the most powerful weapon which you can use to change the world.
This quote moved me when I was reading through some articles and realized how true this is for us all. To start anything at all, we need to educate ourselves, understand what we're getting into, implement what we've learnt, witness the outcome take its shape, and adapt along the way.
Education is not just about the subjects taught and learnt in schools or colleges. It is a constant exercise which each one of us have to take up if we really want to experience life and the best chunks of it. I am still learning, and this journey has been quite exciting for me too, and it is far from over. Well, this can only happen if we're ready and willing.
Since arriving at UCHSS in 2006, I have had the opportunity to observe this unique institution up close. I've seen its commitment to academic excellence, its dynamic students, an incredibly committed faculty, and a loving community where the students and families are proud and supportive of one another. UCHSS succeeds in its mission because, at ages four and five, our students begin a 10 to 12-year journey to learn the importance of hard work, fair play, and warm friendship.
UCHSS's coeducational environment reflects the world in which our students will one day live and work. Beyond mastering academic disciplines, students are taught to respect all people and things, to be honest with themselves and others, put forth maximum effort, and seek ways to support their communities.
Our goal is to equip children to think innovatively and to be creative throughout their life. The future generation should be well aware of the values, traditions and culture of our great nation. We encourage them to have a broad outlook with the modern perspectives of education and the changes in the world around us.
Let's walk forward together and make this school what it truly stands for – VICTORIOUS, VIRTUOUS & VERACIOUS!
top